District 9
is a cautionary tale about the way humans interact with others. In the film, the bureaucrat Wikus van de Merwe is exposed to alien fluids while evicting aliens out of their homes. Soon after he is exposed he begins to show signs of becoming an alien himself. Van de Merwe befriends an alien named Christopher Johnson and his child in order to find a way to reverse the effects of the alien fluids. During the final battle, and just as Christopher is about to be killed, van de Merwe sacrifices himself to free him.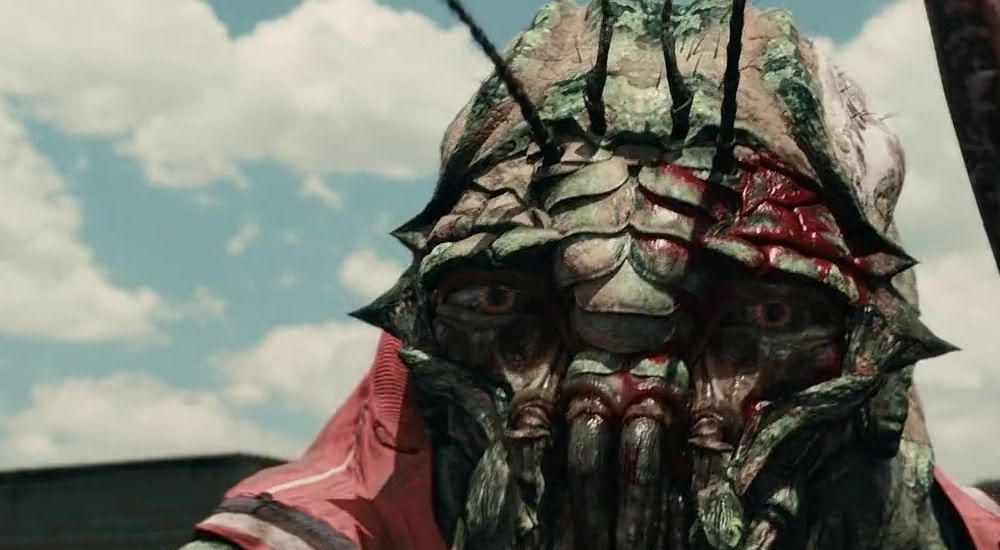 District 9
lays out how simple it can be to realize empathy. The film is an extreme example, but it nevertheless demonstrates the power of understanding. The film suggests that we as human beings should be more cautious about how we treat other beings; the Holocaust ended over a half-century ago, but genocides continue to take place and probably will continue into the future.
Stephen Spielberg addresses this issue of walking in another's shoes in Schindler's List. Even though he can't truly know how it feels to be a persecuted Jew, by the end of the film Schindler demonstrates empathy by saving Jews in his factory. Conversely, Officer Goeth seems to come close to understanding, but ultimately fails and retaliates with violence.
In Dances With Wolves, John Dunbar manages to completely immerse himself in understanding of the other. Dunbar, after befriending the Native American people, becomes so immersed in their culture that he lives among them instead of at his military post. When Dunbar does finally return to his post, he finds that it has been overrun by American military officers. Dressed in Native American attire, the officers mistake him for an Indian. When it is revealed that he is a fellow officer, they all become very suspicious and hold him captive. The officers mock Dunbar for associating with Native Americans. During the final battle of the film, Dunbar kills several of his former allies and solidifies his integration into the Native American society. Even after this final struggle, Dunbar fears that the American officers, unrelenting in their refusal to accept the Natives, will retaliate with even stronger force once they find dead soldiers.
History has proven that human nature remains the same throughout time. Societies might evolve and technology might become more sophisticated, but humans themselves are doomed to commit the same xenophobic and anti-humanistic crimes over and over. There are many real life instances of humans changing their ways like Schindler, and Dunbar, but the majority of humans still seems to be hesitant to understand.